Book a party at JUST and you will see why our clients consider us the best place in Rapid City for kids parties.  From the time you walk through the door to our gym equipped with inflatables, a trampoline, a climbing wall, and a ninja obstacle course, our staff will be there to take care of you!
The first 60 minutes of your child's birthday party will be spent in our gym where the children (remember, no adults in the gym) will have a blast!  If you choose, our staff can guide the party guests through organized games or you can have free play for the entire hour! During this time, the gym is reserved exclusively for your birthday party.  You will have about 15 minutes before the end of the gym time to decorate and set up the party area.
The next 45 minutes will be spent in our party area for your refreshments and gift opening.  This party area is a 9′ x 17′ area where we put up tables and benches for the kids. You are more than welcome to decorate the area during the last 15 minutes of your gym time or you can keep it simple with our birthday banner on the wall.  We suggest decorating with table covers as it makes cleanup easier.  Each child will receive a balloon and the birthday party child will receive a T-shirt!  The best part is that we clean everything up afterwards so you are free to focus on enjoying the party!
Our regular birthday parties work best for kids ages 3-14 who don't need a parent in the gym with them (remember, no parents on the floor).  If your child is turning 2, 3, or 4 and you don't have anyone over the age of 5 attending, we have a special TOT PARTY just for you!  Call the front desk for booking info.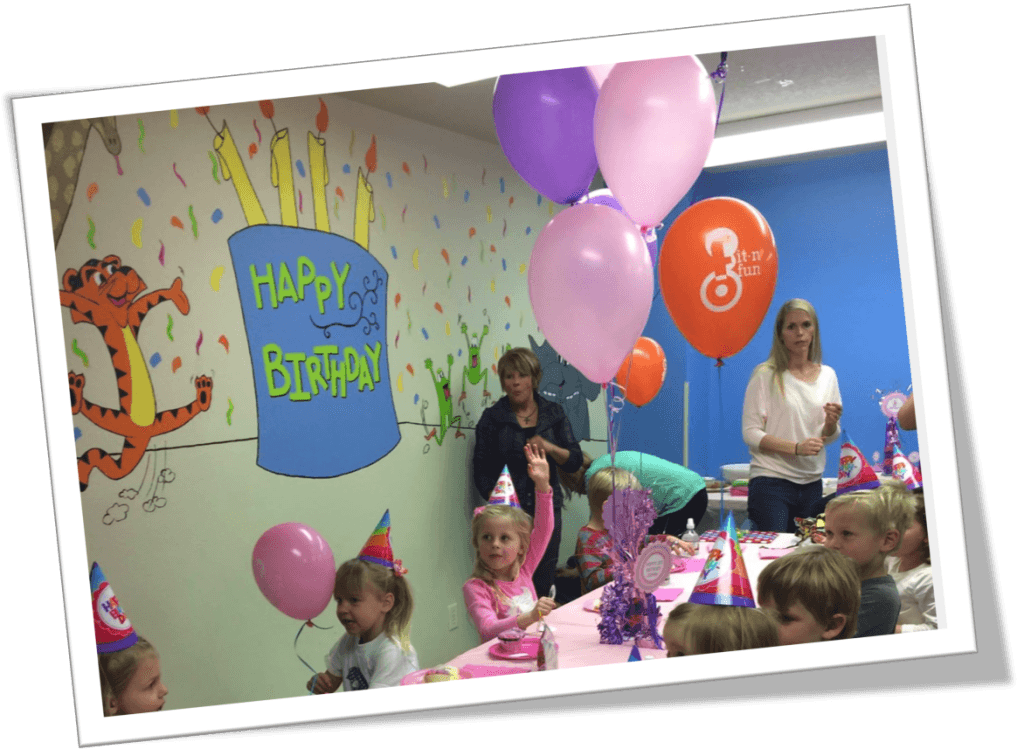 REGISTER ON EVENTS CALENDAR BELOW
Please be aware that the party area is only 9′ x 17′.  It gets tight with 30 kids.
*Saturdays during the school year and Sundays during the summer
**(includes the vertical climbing wall)
REGISTER ON EVENTS CALENDAR BELOW
Choose Either a Ninja or Nerf Party:
Click on the time slot you are interested in on the calendar below to book your party!
(#) = Number of Event Openings; (0) = Event Booked
Not Just for Birthday Parties!
Please contact Just Jymnastics and allow us to be the place to host your playgroup parties, sports parties, school parties, mom's club gatherings, school field trips, and homeschool parties! We have hosted Girl Scout outings and Cub Scout badge requirement events.  We also host FUNDRAISERS for schools! Call
605-341-5914
.